Avon and Somerset Police jobs
Do you think differently? Do you want a meaningful career that improves the lives of those around you, a career where no two days are the same?
If so, you may be eligible to join a Police Now award winning two-year national graduate programme. This is a unique opportunity to join the police through one of our Times Top 100 graduate employment schemes, which offer support, mentorship, and personal career development opportunities throughout the two-year programme.
Society needs police officers as diverse as the communities they serve across the Avon and Somerset region, to improve the lives of those around them. We need people like you to bring the diversity of your experiences to make a positive and lasting difference in Avon and Somerset to communities challenged by crime.
Police detective jobs in Avon and Somerset
Question everything, become a detective.
Society is changing. People demand better, for our communities, and from our police service.
You want change: a real way to tackle the problems destroying people's lives.
You question everything, never accepting things the way they are. Despite barriers, you're willing to do what it takes to change the world around you.
By becoming a police detective, you can make this happen.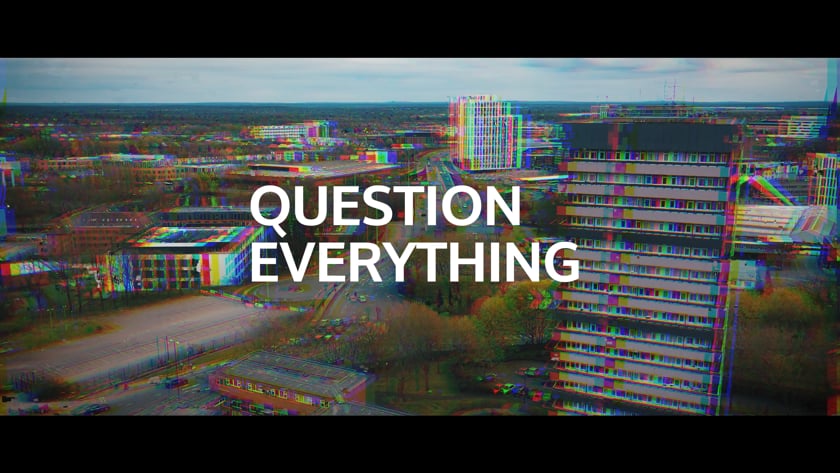 Avon and Somerset Police careers
Avon and Somerset Police as we know it today formed in 1974 from the merger of the former Somerset and Bath Constabulary with the Bristol police force and the Staple Hill division of Gloucestershire Constabulary. 
Avon and Somerset Police has a growing and diversifying population, and serves 1,855 square miles – a mix of urban and rural landscapes including moorland, farmland, coastline, holiday resorts, market towns and cities including Bristol, one of England's eight core cities. 
Glastonbury Festival, Europe's largest music festival and Badminton Horse Trials are two of the Constabulary's most notable policing events.
A diverse, multi-cultural population swelled by a large student population and tourists, brings challenges in policing, with pockets of substantial wealth contrasting deprived localities and communities. 
Ensuring equality of access to policing for all and achieving a diverse and representative workforce are priorities for the Avon and Somerset Police.
WE HAVE RECRUITED 62 POLICE OFFICERS ACROSS FORCES IN THE SOUTH WEST TO DATE.
Through our partnership with Avon and Somerset Police and neighbouring forces in the South West region, we have recruited, trained and developed 62 graduates to become police officers and detectives on our national graduate programmes since 2017.
Why join Avon and Somerset Police with Police Now?
By joining Avon and Somerset Police through Police Now's national graduate programmes, you'll benefit from our unique range of support and development features specially designed to develop your career and your impact in policing.
You'll get a whole host of Police Now benefits unique to our national graduate programmes.
I've got no interest really in leaving the police now. It's definitely career that I want to stay with for the rest of my working life. The opportunities that get presented within the police are so vast you probably don't even know all the opportunities that exist.

I've been really fulfilled and rewarded by being given the opportunity to not just join the police, but going through the Police Now route that I have gone through, just because you get exposed to so many different parts of the organisation really early on, and that allows you to understand the roles, and that gives you an awareness of all the necessary skills, and that allows you to become a good detective from day one.
Avon and Somerset Police graduate scheme
We are looking for graduates to join Avon and Somerset Police through our national graduate programmes.
National Graduate Leadership Programme
As a neighbourhood police officer you will work within diverse communities, devise long term strategic solutions and work collaboratively in a multi agency approach to solve crimes and systemic problems.
National Detective Programme
As a detective you care, it's a serious career choice. You act on instinct and grow your capacity to change communities by delivering excellence in policing.
Avon and Somerset Police recruitment
Our focus on diversity and inclusion
Avon and Somerset Police are working hard to increase inclusion & diversity within the Constabulary where their communities are currently under-represented, including those from Black, Asian and Minority Ethnic communities, people of all ages, abilities, faiths, religions, gender, LGBT communities and those from other disadvantaged or marginalised backgrounds.
Avon & Somerset Police needs people who share the force values and wish to make a difference to communities in the South West region.
Tary Kufa | Trainee Detective Constable
Country feels with city crimes
Having completed an English degree at the University of Birmingham and fresh from travelling around the world, Detective Constable Elisabeth Dane wanted a career that would challenge her and decided to join the Police Now National Detective Programme.
Read the full article to find out what advice Elisabeth would give to those considering the two-year programme, and what it's like being a police detective in Bristol's Bridgewater ward.

We want to encourage people of diverse backgrounds, experiences, and beliefs, who share our values of caring, courageous, learning, and inclusive who want to make a difference in our communities and work for us.

We have a dedicated Representative Workforce Team and also a network of Diversity Champions who can provide support to people from underrepresented groups who are considering joining the police.
Are you eligible to apply?
Before you apply, make sure you meet our eligibility criteria with our online guide.​
Our criteria for entry to the programme follow national standards for new police officers. Take a look at the full details to make sure you are eligible before applying to Avon and Somerset Police. 
You want a career where you can make an impact. Are you prepared to start the application process?
Being prepared is the first step in being successful in your application. Before you apply, make sure to thoroughly read this information and have everything you need to start your journey.
Find out how you apply for Avon and Somerset Police and all the steps you'll go through in becoming a police officer with Police Now.