Police Now's mission is to transform communities, reduce crime and anti-social behaviour, and increase the public's confidence in the police service by recruiting, developing and inspiring outstanding and diverse individuals to be leaders in society and on the policing frontline.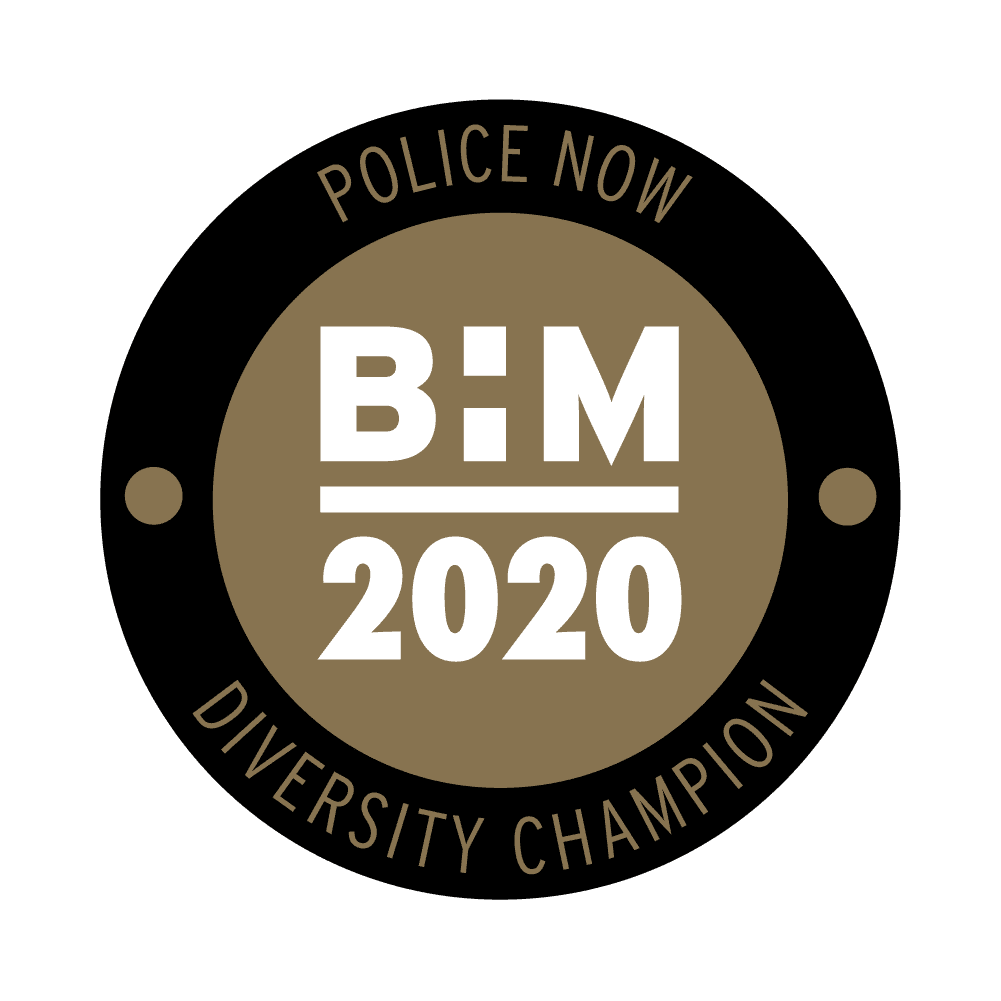 All our programmes have leadership development at the core. We've successfully recruited over 1800 high performing police and detective constables leading positive change in their communities. We identify potential and develop individuals to thrive in a frontline leadership environment.
Our programmes produce high quality officers operating with the highest standards of policing practice alongside their colleagues. We focus on evidence-based policing and a culture of leadership and innovation to tackle long-standing problems in communities challenged by crime.

Since 2015, Police Now alumni have been promoted; some to Sergeant rank, while others have successfully gained a place on the Fast-Track Programme. 38% of those promoted to date identified as women and 11% as from a Black, Asian or minority ethnic background. On our National Detective Programme 85% of our participants passed the National Investigators' Examination, first time, which is 23% higher than the national average.
Participant line manager,
Greater Manchester Police
We use innovative learning techniques to develop disruptive leaders equipped to tackle current and future policing challenges. Our curriculum teams are made up of educationalists and policing professionals using best practice techniques that build operational confidence.
Evidence-based problem solving and emotional intelligence, particularly empathy, are essential leadership skills in policing for building public confidence, valuing diversity and difference and making sure officers are equipped to deal with the range of emotional situations they will find on the policing frontline. We believe strongly that diversity enhances innovation and performance in the workplace.
Rose Osborne,
Avon and Somerset Constabulary
National Graduate Leadership Programme participant
"Being a Police Now officer gives you a real strong sense of questioning things, never accepting things the way they are, fighting for change and making things different."
Communities where our programme participants operate show an 11.7% reduction in recorded anti-social behaviour (compared to 7.2% with no Police Now participant), and a 17% increase in young people's (16-24 year olds) confidence in the police (compared with a 3% increase without a Police Now participant).
With retention rates over 90% for police officers across our programmes, we are successful in identifying potential and developing individuals to thrive in their roles. The Frontline Leadership Programme will continue to build on the success we have seen through our national graduate programmes.
Applications are now open