Impact and Insights Report 2020/21
Constructive disruption and innovation
DEVELOPING LEADERS EQUIPPED TO TACKLE CURRENT AND FUTURE POLICING CHALLENGES
Police Now recruits and develops diverse individuals with strong communication and problem-solving skills, high levels of emotional intelligence as well as a strong motivation to serve and collaborate with the public. These are essential skills for effective leadership, developing new ideas and helping policing prepare for the challenges of the future.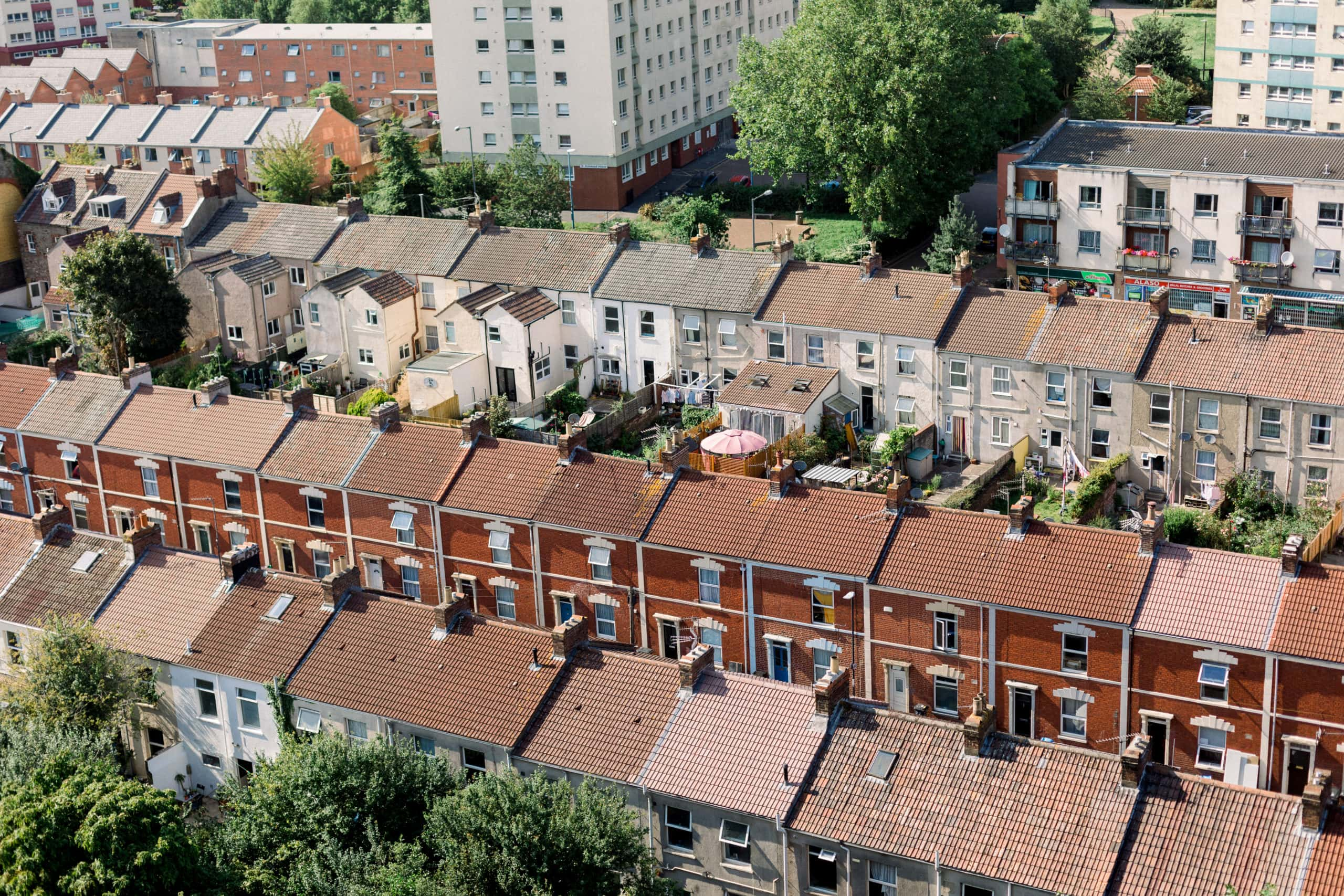 COMMUNICATION AND EVIDENCE-BASED PROBLEM SOLVING
From initial application, Police Now assess for participants' communication and interpersonal skills.
Participants are supported to develop these skills across our programmes using scenario-based learning techniques that simulate policing challenges, as well as through tailored coaching and skills sessions. Our programmes focus on embedding evidence-based approaches to problem-solving as the default approach to preventing and reducing crime and anti-social behaviour. Police Now officers receive training and coaching on different problem-solving methods, including the OSARA model (a five stage problem-solving approach which consists of Objective, Scanning, Analysis, Response and Assessment) during initial training, and are introduced to other key resources such as the College of Policing's Crime Reduction Toolkit to ensure they are accessing the best available evidence of what works to reduce crime.
Independent evaluation suggests Police Now participants are more receptive to using the evidence base than officers joining through other routes and display an understanding of evidence- based policing similar to that of Superintendents
1.
Participants' line managers and colleagues have shared consistent positive feedback on participants' communication and problem-solving skills.
360 line manager and colleague feedback on recruits' communication and problem-solving skills (% agree)2.
Participants are able to challenge others respectfully
Participants are able to build rapport with a range of people
Participants are able to draw logical conclusions from the data
Participant line manager,
Participant line manager,
Greater Manchester Police.
With a strong focus on evidence-based problem solving, Police Now participants and ambassadors have achieved notable success in reaching the finals of the national problem-solving awards, with Police Now participants having won the Police Now and Student Officers Tilley Award category for the past three years in a row. The Tilley Awards were relaunched by the Problem Solving and Demand Reduction Programme, being led by South Yorkshire Police, to celebrate the problem- oriented work of police officers tackling crime and community safety issues.
Emotional intelligence, particularly empathy, is an essential leadership skill in policing for building public confidence, valuing diversity and difference, and ensuring that officers themselves are equipped to deal with the range of emotional situations they will confront on the policing frontline.
Independent research suggests that those entering the police service through Police Now score higher than a comparable group of professionals on several key dimensions of emotional intelligence, including
conscientiousness, empathy, and stress
resilience
3
. This data supports the argument that Police Now participants are well placed to serve the public and enact the principles of procedurally just policing.
Emotional intelligence scores for Police Now participants, benchmarked against a comparison group of professionals (McDowall et al., 2019)
Trainee Detective Constable,
National Detective Programme Participant, North Wales Police.
Evidence suggests that when members of the public perceive their interaction with police officers to be procedurally just - that is they feel that they have been treated fairly, with dignity and respect and given a voice in a process - they are more likely to view the police as legitimate4.
Procedural justice is at the very heart of Police Now's training and runs through all programme inputs, with dedicated materials and tools all aimed at improving the police-public relationship.
Independent research indicates that Police Now participants hold more positive views towards procedural justice and serving the public than a comparison police officer group
5
.
Independent research examining the attitudes of Police Now participants towards serving the public benchmarked against a comparison police officer group

I understand the needs of the community I serve
All victims of crime are deserving of a good service
The Police should treat everyone with respect regardless of how they behave
Police Constable Latia Suen,
National Graduate Leadership Programme Participant, Surrey Police.
PARTICIPANT SUPPORT FOR DIVERSITY AND INCLUSION
Police Now inspire and recruit high-achieving graduates from socially diverse backgrounds who place strong value on the importance of diversity and inclusion in the workplace6, increasing policing's ability to tackle racism, bias, or discrimination wherever it is found.
Police Now participant's belief in the value of diversity
I find interacting with people from different backgrounds very stimulating
The experience of working with diverse group members will prepare me to be a more effective employee
Diverse groups can provide useful feedback on one's ideas
A diverse leadership team will make more effective decisions
"Stereotypes about other groups are usually true" (% disagree)
Sample of police officers (YouGov poll)
General public (You Gov poll)
Police Constable Anokhi Chouhan,
National Graduate Leadership Programme Participant, Essex Police.
HEAR FROM OUR PARTICIPANTS
Police Constable Fran Robbs de la Hoyde,
National Graduate Leadership Programme Alumnus, South Yorkshire Police.
Winner of the Tilley Award: Police Now and Student Officers Category 2020.
Support of Mental Health Facilities represents significant demand on frontline resources nationally. Kendray Hospital in Barnsley is a clear example of this in action, with an annual cost of approximately £92,000 for police support of missing persons. Of the calls to the police from the hospital in 2018, 29.7% related to missing patients – almost all of which were resource intensive cases. There is a requirement in policy for individuals detained under the Mental Health Act to be reported missing to the police if their whereabouts cannot be accounted for. However, discrepancies in the risk categorisation process between the hospital staff and the police was leading to miscommunication and an ineffective response. As such, I created an intervention designed to simultaneously reduce demand on South Yorkshire Police and reduce risk to vulnerable patients.
Through partnership work with the South and West Yorkshire NHS trust, I identified a problem with the understanding and execution of the missing persons policy. Having identified a training gap, I worked with senior management staff at the hospital to devise a training package to deliver to those working on the ward. This was based on the existing policy but tailored for the needs of those working on the frontline. The training aimed to improve knowledge of responsibilities throughout the missing persons reporting process, including a more thorough use of the risk classification. In an effort to simplify the information and produce a straightforward guide, I designed a flow chart which encapsulated all the steps that are required when reporting missing patients of all risk categories. I also developed small changes in procedures to improve efficiencies in the reporting process.
The effectiveness of this intervention was analysed over the same six-month period, prior to and after it was implemented, to control for temporal variations. The analysis showed there was a total reduction of 50% in calls to the service for missing mental health patients at Kendray Hospital and a 100% decrease in incidents in which insufficient information was passed to police about the patient's detention under the Mental Health Act.

This was as a result of enhanced communication and understanding between ward staff and police and an increased number of patients being allocated to a more appropriate risk grading. Due to the success of this project, it has since been adopted as best practice across the force.