Operation Lance: Police Now officers deployed across Manchester City Centre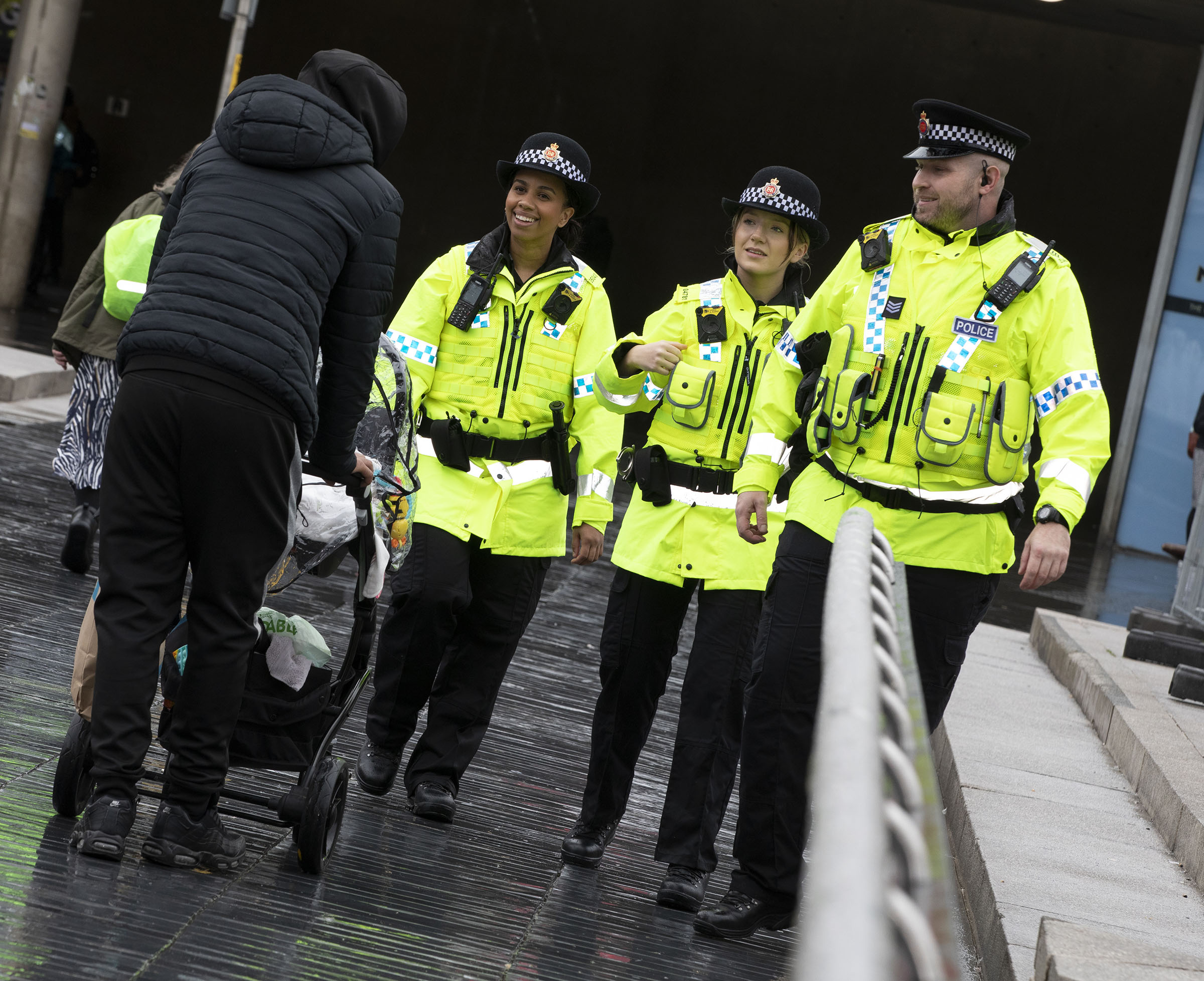 Yesterday (Thursday 30 September 2021), 51 officers on Police Now's National Graduate Leadership Programme were deployed across Manchester City Centre alongside colleagues from Greater Manchester Police (GMP), as part of Operation Lance. The operation was focused on high visibility public engagement, enabling the progression of longer-term problem solving to reduce crime and risks to the public.
The Police Now cohort were divided across several foot patrol teams throughout the city, including traffic patrols along Deansgate, community engagement across Piccadilly Gardens and Market Street and providing support to Project Servator in Exchange Square.
Addressing the new officers ahead of their first day of action, Superintendent Zac Fraser, of GMP's City of Manchester district, said: "Today marks the beginning of your operational policing careers and it's a great opportunity for you to start engaging with the public."
Utilise your training from the Police Now academy, ask if you need help and always support each other. It is important to remember we police with the consent of the public, remember to always have their best interests at heart and embrace your first day of action."
Several Police Now officers made their first ever arrests, with 11 arrests being made in total across the operation.
The day of action saw great results with a missing person being located and supported, a weapon being seized, 3 prohibition notices being issued, 6 traffic offence reports and 2 care plans being submitted.
PC Deach, Police Now officer stationed in Piccadilly Gardens for the event, said: "Today has been a really great opportunity to engage with the public and put our training into practice. I was able to make my first ever arrest, I cautioned a man known to the police after running a PNC check and confirming he had breached his bail conditions, before arresting him and taking him into custody with the help of a more experienced colleague – who happened to be a Police Now alumni. It was very encouraging to be with her on the day and see just how much she had learnt during her time on the programme. I'm really excited for my future policing career and can't wait to help and support the public."
The officers even got introduced to some of the forces specialist support units including the mounted unit and the tactical dog unit. PC Lomas worked alongside police horses Bumble and Hexam in Piccadilly Gardens.
Officers on Police Now's National Graduate Leadership Programme – a two-year programme which places graduates into neighbourhood policing roles to tackle crime in communities across England and Wales– trained at one of two intensive Police Now Academies this summer before they joined their respective forces to continue their training. Officers on the programme develop skills in leadership and problem-solving, to equip them with the skills they need to make the biggest impact in their communities from day one on the job.
Police Now has recruited over 2,000 officers across 33 forces in England and Wales. Greater Manchester Police have partnered with Police Now for the past five years, with 214 police constables and 22 detective constables joining the force via this route.
PC Deach, Police Now participant on the National Graduate Leadership Programme
Greater Manchester Police