Do you think differently? Do you want a meaningful career that improves the lives of those around you, a career where no two days are the same?
If so, you may be eligible to join a Police Now award winning two-year national graduate programme. This is a unique opportunity to join the police through one of our Times Top 100 graduate employment schemes, which offer support, mentorship, and personal career development opportunities throughout the two-year programme.
Society needs police officers as diverse as the communities they serve across the Bedfordshire region, to improve the lives of those around them. We need people like you to bring the diversity of your experiences to make a positive and lasting difference in Bedfordshire to communities challenged by crime.
Police detective jobs in Bedfordshire
Question everything, become a detective.
Society is changing. People demand better, for our communities, and from our police service.
You want change: a real way to tackle the problems destroying people's lives.
You question everything, never accepting things the way they are. Despite barriers, you're willing to do what it takes to change the world around you.
By becoming a police detective, you can make this happen.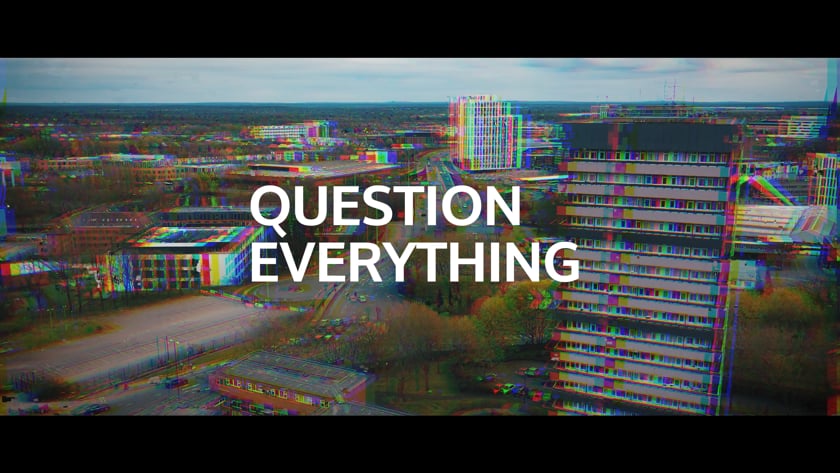 Bedfordshire Police careers
Bedfordshire Police serves one of the country's smallest counties at just 447 square miles and 664,500 people, yet Bedfordshire has one of the most diverse populations in England and faces complex crime challenges usually seen in large cities.
More than half of Bedfordshire's residents live in its largest towns Luton and Bedford which have diverse and often transient communities, alongside smaller market towns and rural parishes.
Despite being relatively small in size, Bedfordshire, which is home to the UK's fifth busiest airport, London Luton Airport and has the M1 and A1 running through the county, experiences a complex mix of serious crimes, volume crime, drugs, gangs and terrorism threats.
To prevent crime by early intervention and problem-solving before issues escalate, the Bedfordshire Police force is pushing to reintroduce a community policing model to engage with residents.
Alongside local issues, policing nationally faces new and emerging crime such as cyber-crime, child sexual exploitation and 'county line' drug supply and associated criminality.
WE HAVE RECRUITED 130 POLICE OFFICERS ACROSS FORCES IN THE EAST OF ENGLAND TO DATE.
Through our partnership with Bedfordshire Police and neighbouring forces in the East of England region, we have recruited, trained and developed 130 graduates to become police officers and detectives on our national graduate programmes since 2017.
Why join Bedfordshire Police with Police Now?
By joining Bedfordshire Police through Police Now's national graduate programmes, you'll benefit from our unique range of support and development features specially designed to develop your career and your impact in policing.
You'll get a whole host of Police Now benefits unique to our national graduate programmes.
I've got no interest really in leaving the police now. It's definitely career that I want to stay with for the rest of my working life. The opportunities that get presented within the police are so vast you probably don't even know all the opportunities that exist.

I've been really fulfilled and rewarded by being given the opportunity to not just join the police, but going through the Police Now route that I have gone through, just because you get exposed to so many different parts of the organisation really early on, and that allows you to understand the roles, and that gives you an awareness of all the necessary skills, and that allows you to become a good detective from day one.
Bedfordshire Police graduate scheme
We are looking for graduates to join Bedfordshire Police through our national graduate programmes.
National Graduate Leadership Programme
As a neighbourhood police officer you will work within diverse communities, devise long term strategic solutions and work collaboratively in a multi agency approach to solve crimes and systemic problems.
National Detective Programme
As a detective you care, it's a serious career choice. You act on instinct and grow your capacity to change communities by delivering excellence in policing.
Bedfordshire Police recruitment
Our focus on diversity and inclusion
Bedfordshire Police strives to be representative of the communities it serves and while significant improvements have been made over the past few years there is still more to do. 
The force's aim of positive action is to work with diverse communities to raise awareness of the careers in policing and share the opportunities in working for Bedfordshire Police.
Tary Kufa | Trainee Detective Constable
We recognise that you are unique and we want to use your uniqueness to help us to reflect the communities we serve.

We know that valuing the difference between people and the benefits that can be gained from those differences is what is going to take us from being good at what we do to being great. We are actively seeking to identify the widest pool of candidates from the widest mix of cultures, approaches and thinking.
Are you eligible to apply?
Before you apply, make sure you meet our eligibility criteria with our online guide.​
Our criteria for entry to the programme follow national standards for new police officers. Take a look at the full details to make sure you are eligible before applying to Bedfordshire Police. 
You want a career where you can make an impact. Are you prepared to start the application process?
Being prepared is the first step in being successful in your application. Before you apply, make sure to thoroughly read this information and have everything you need to start your journey.
Find out how you apply for Bedfordshire Police and all the steps you'll go through in becoming a police officer with Police Now.