question everything,
become a detective
National Detective Programme
Become a police detective
Society is changing. People demand better, for our communities, and from our police service. You want change: a real way to tackle the problems destroying people's lives. You question everything, never accepting things the way they are. Despite barriers, you're willing to do what it takes to change the world around you. By becoming a police detective through our National Detective Programme, you can make this happen.
As a police detective, you're the most critical support for victims of crime. What you choose to do, working in policing with dedicated colleagues to change it from within, will affect lives and improve perceptions for generations to come.  The challenge is great and so is the need for talented graduates to step up to protect society's most vulnerable.  
Together with our partner police forces, we want to make things better. 
Are you willing to do what it takes to change the story?  
Choosing to be a detective is a serious career choice. Detectives are focused, work well under pressure and respond quickly to new information with a determined, positive attitude.
A career as a detective offers a competitive starting salary and benefits package compared to other graduate career choices, alongside long-term career development.
You also get a unique chance to have an immediate and positive impact on the most vulnerable people in society.
Are you a graduate with an appetite for an exciting career challenge? If you're empathic, resilient, reliable and determined, then whatever your background, join one of our partner police forces as a trainee detective through Police Now's National Detective Programme.
Currently closed for applications.
Applications for our National Detective Programme are CLOSED until 2023.
The good news is that you can APPLY NOW for our National Graduate Leadership Programme.
Detective Inspector Upile Mtitimila started his career on the National Graduate Leadership Programme and continues to rise through the ranks, changing people's lives.
Work each day in a role where your impact has no filter. Influence for generations as a neighbourhood police officer.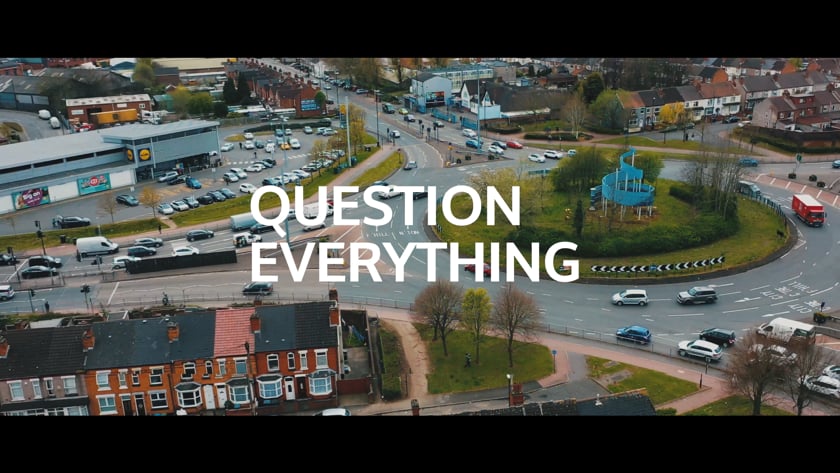 Are you ready for change?
Are you searching for a career that makes a real and tangible impact on the world around you? If you're a graduate, and you've got the qualities needed to become a police detective, our National Detective Programme can support you to bring your skills and experiences into solving some of society's most challenging problems.
You may have never considered a career in the police before, and you will no doubt have a number of questions related to making this change. Are you right for the police? What's does the role look like day to day? What will your work life balance be? How does the programme work?
Our detectives come from all walks of life; we are interested in your aptitude and life experience. Your experiences have provided you with key skills which can be transferred into your new role.
From the very beginning, you'll be helping reduce crime, making life safer and happier for those who are vulnerable in society.
Kathryn Stewart | Detective Constable
You're a graduate and you want to make a positive impact.
Learn to lead with conviction, right from the start. Our unique and innovative leadership training is led by police detectives with years of experience solving crimes across the UK. You'll gain the professional and personal skills you need to make an impact on society from the start. Our National Detective Programme is designed to build your resilience and communication skills whilst developing your innate curiosity.
Throughout our two-year National Detective Programme, we will support and enable you to make a huge impact on the lives of people impacted by crime. You'll have your own professional coaches located in your force who'll support you to develop your career alongside help and guidance throughout the qualification process.
In addition, you'll have access to a range of people and communities inside of the Police Now network to share your experiences and ideas to make a real difference in communities across England and Wales. We also encourage all of our graduates to work on projects which can make a real impact within society and within policing.
of Police Now participants remain in policing after the programme
With the support of the Police Now training and support team, you will:
As a police detective, the most serious crimes land on your desk.  You're the key role responsible for bringing justice to victims impacted by crime. 
You need the resilience to overcome obstacles, the clarity to never take things at face value, and the ability to communicate with people from all walks of life and gain their trust.
Catherine Jolliffe | Detective Constable
Join us. Change the story.
Want to understand the day-to-day role?
Curious about the kind of people who decide to become police detectives?
Police Now supports graduates from diverse backgrounds to be a success on the programme. 
Listen to some of our participants as they share their story.
Gain the skills needed for modern investigative work.
Laying the foundations for a successful long-term detective career, the National Detective Programme will provide you with the platform needed to contribute as a team member on the force from day one.
Participants on the programme are required to pass the National Investigators' Exam (NIE) in the first six months of the programme and achieve full Professionalising Investigation Programme Stage 2 (PIP2) accreditation by programme completion. Throughout the two-year programme, participants will have the opportunity to evidence what they and their colleagues have achieved on behalf of communities and victims at Impact Events.
They will receive continued professional development through ongoing skills sessions and be supported by a Police Now Performance Development Coach for the duration of the programme.
Do you notice the things that others miss?
Are you emotionally aware? Do you see things from other points of view? Can you quickly form meaningful relationships across diverse groups of people?
You're a methodical and analytical problem solver. You have the ability to foresee risks and don't jump to conclusions, but gather all the information before making a call.
Does this sounds like you? If so, you have the potential to become a detective through our National Detective Programme.
Before you apply, make sure you meet our eligibility criteria with our online guide.
Some of the key requirements you must meet include:
You cannot apply if you have previously attested and served as a police officer. However, you are eligible to apply if you are currently or have been a police cadet, special constable, PCSO or member of police staff for any force.
Our national graduate programmes
Over five years, we've partnered with over 30 police forces across England and Wales to provide career opportunities nationwide. And, as we continue to grow, we are striving to bring our programmes to more forces.
Diversity brings strength
Together we are stronger

Society is best served by a representative police force. By bringing your unique skills and experiences into policing, we can transform communities. We offer a range of support throughout our recruitment and training process to make sure you get everything you need to become a successful police detective.
Sim Kaur | Detective Constable
Our programme offers more than a job, it's a career package. Find out what you can expect in return to support you on Police Now's National Detective Programme.
Ready to begin your journey? We're here to support you through the recruitment process. Find out how to start your application to our award-winning National Detective Programme.
Do you have questions about applying? From choosing a programme to checking your eligibility.
Our recruitment team are here to advise and  support you during the application process.
Join our mailing list to keep updated on career opportunities, Police Now insights and news.
 Access top tips and  guidance on the application process for our national graduate programmes.