Meet the next generation of officers training at Police Now's academy
National Graduate Leadership Programme 2022
On Monday 12th September, 148 new police constables were attested at Police Now's National Graduate Leadership Programme academy – becoming some of the first officers in the UK to pledge allegiance to King Charles III.  
Amongst the new Police Now recruits are: recent winner of Channel 4's 'SAS: Who Dares Wins' Paige Zima; Michelin Star pastry chef Juliet Taylor; school and care home worker Sasskia Roberts; 80s tribute band guitarist Jonny Smale; and British-Jordanian born Abdullah Rafie, who moved to the UK to study and work. 
The new officers will train at Police Now's residential academy for seven weeks before landing in their respective forces across the country to continue the two-year programme as neighbourhood police officers. Once in force, they will work alongside their experienced colleagues to transform communities, reduce crime and anti-social behaviour, and increase the public's confidence in the police service. 
Participants also work towards their Graduate Diploma in Professional Policing Practice, in partnership with Liverpool John Moores University.   
Abdullah, Jonny, Juliet, Paige and Sasskia were selected out of thousands of applicants and bring a unique set of skills and knowledge to the police service. They are all sharing their experiences of Police Now's academy, as they develop the core knowledge and skills required of a modern police constable. Read more below. 
Born and raised in the Middle East, Abdullah first moved to the UK for his master's degree at Bath university before working in digital marketing for three years. However, feeling dissatisfied with the corporate life, Abdullah decided to look into policing. Abdullah is no stranger to policing, as both his father and grandfather worked as police officers in Jordan, but up until recently he had never seriously considered becoming a police officer himself.  
Read more here.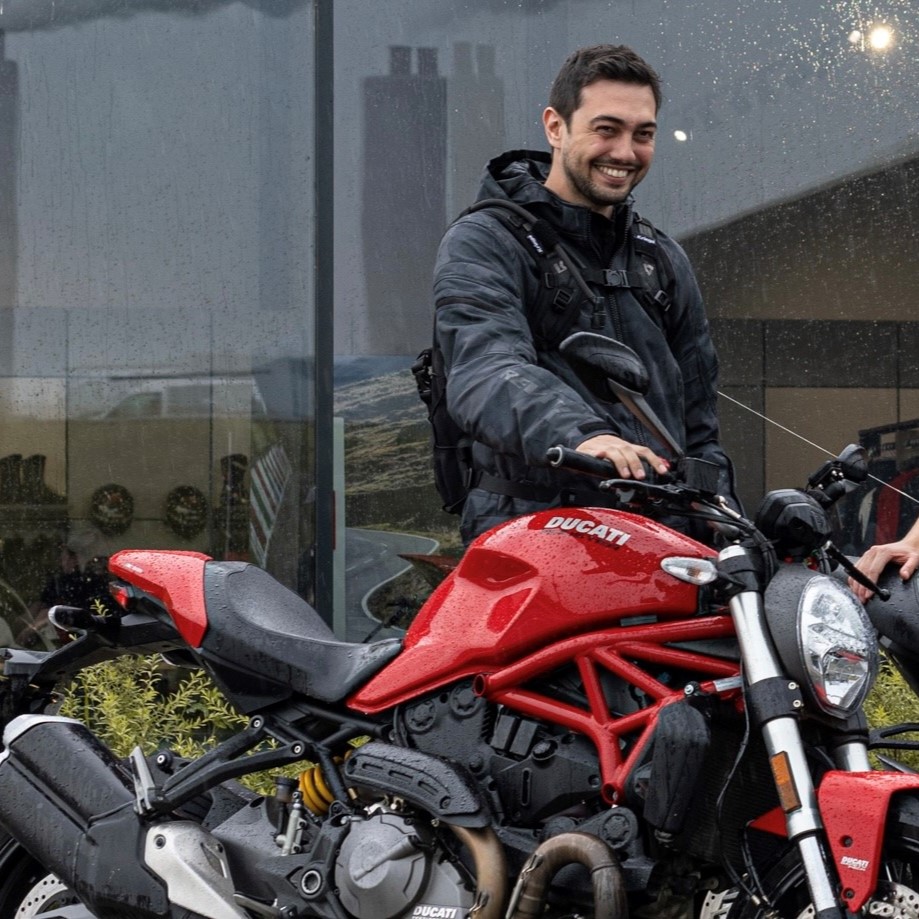 Paige Zima recently won Season 7 of Channel 4's SAS: Who Dares Wins, making her way through a number of gruelling tasks set by ex-special forces operators in the Jordanian desert. After losing her father to suicide in 2019, Paige – a single mum from County Durham and former ballet dancer – vowed to live life to the max and is always striving to test her limits and push herself forwards. She has been raising awareness and money for men's mental health, a cause she is passionate about, and tells us about her aspirations to become a positive role model in society. 
Read more here. 
Sasskia graduated from Birmingham City University in 2019 with a degree in Criminology and Psychology. She has worked in retail, at a care home for young children and at a secondary school for children with additional needs before fulfilling her ambition to join the police service. She tells us about her journey so far, her passion for developing her leadership skills, and how her family reacted to her joining the service.
Read more here. 
Jonny joins Police Now after performing as a guitarist in 80's tribute band 'Iron Tyger' for the last 10 years. After graduating Mattersey Hall in 2010 with a degree in Biblical Studies and Applied Theology, he began working as a professional musician, music teacher and performer. However, at age 40 he decided to finally pursue his dream to become a police officer. Trading the beat of the music for a local policing beat instead, Jonny hopes to strike a chord with the local community and start ironing out crime. 
Read more here. 
Juliet's unusual journey into policing began when she was a teenager, when a chance encounter with a police officer and an uninsured driver inspired her to join the service. She first went on to achieve a degree in Geology and Physical Geography and work as a pastry chef in Michelin Star restaurants before she applied to Cheshire Constabulary via Police Now's programme. 
Read more here.