The role of a neighbourhood police officer
Build a relationship with your community
As a neighbourhood police officer it's your job to build a relationship with your community.  It's up to you to find and manage local issues, and it doesn't stop there.
You will find what's causing the problems and then decide on a strategy that enables everyone to find solutions: local residents, agencies, perpetrators and victims of crime. 
You can be the one to save a little boy's future. The one to help a drug addict get the support they need to get clean and turn their life around. The one who makes an elderly woman feel safe in her community. You can be the one to turn a life from the wrong path onto the right one.
If you know how to prioritise, manage, investigate and go the extra mile, a neighbourhood policing role is for you. 
Neighbourhood policing is challenging, it's not flashing lights: it's conflict resolution and case management and joined up thinking too.
Working with communities challenged by crime
You manage people, their issues, their needs and the crimes they are facing. Neighbourhood police officers know themselves, know their history and know that everyone has their own story. Police Now want you to be yourself. We work with you to develop your skill set so you can communicate with diverse and vulnerable communities and individuals.
As a neighbourhood police officer you are proactive. You see all the angles, you want to make things better for the most vulnerable in society, and you understand that crime is a product of complex issues, often stretching through generations and controlling whole areas.
As a neighbourhood police officer you'll work within diverse communities, devise long term strategic solutions and work collaboratively with multi-agency teams. You'll get to the root of the problem and the heart of the issue. 
We have recruited over 2,400 police officers to date, across England and Wales
You'll change the understanding of local policing.
Perhaps when you think of a police officer, you think of someone who's white, who's male, who's strong. Perhaps you think you're not strong enough? But you are.
Hear from our neighbourhood police officers
Never thought of yourself as a police officer? Want to know if you'd fit into our programme? Want to understand the day-to-day role?  Curious about the kind of people who decide to become neighbourhood police officers?
Police Now supports graduates from diverse backgrounds to be a success on the programme. Listen to some of our participants as they share their stories.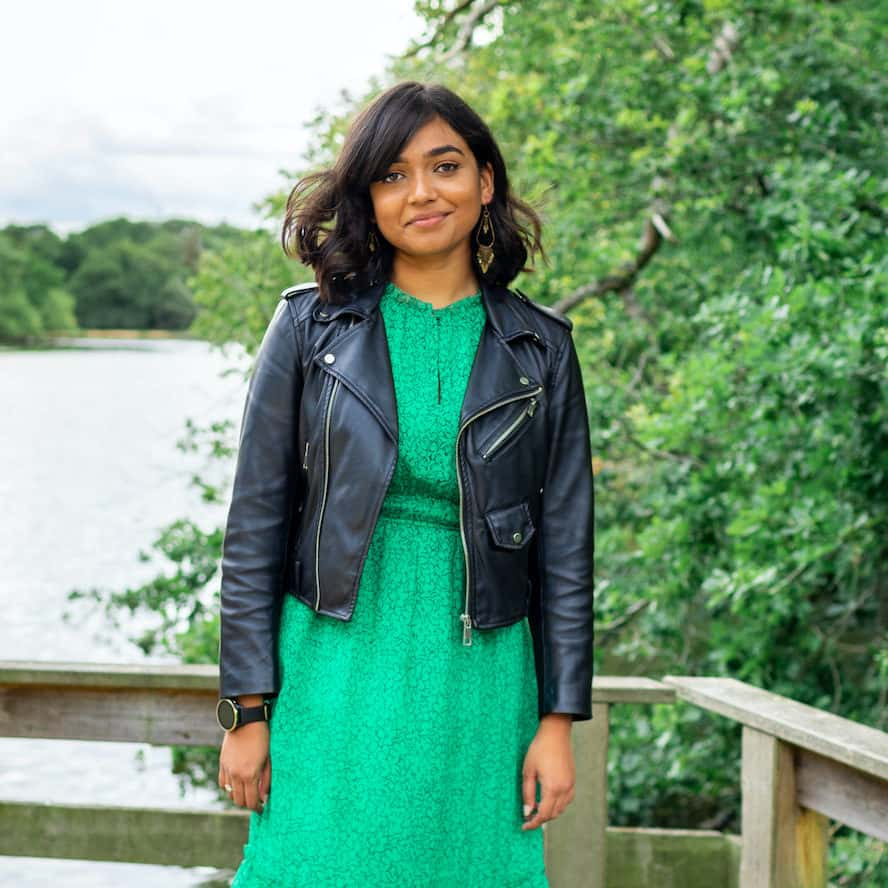 Do you have what it takes to transform communities?
Working as a neighbourhood police officer is a demanding but rewarding job. 
If you're a university finalist or graduate with an appetite to make a real difference, explore what's needed to be successful in this role.
Before you apply, make sure you meet our eligibility criteria with our online guide.
Some of the key requirements you must meet include:
You cannot apply if you have previously attested and served as a police officer. However, you are eligible to apply if you are currently or have been a police cadet, special constable, PCSO or member of police staff for any force.
Once you successfully complete the programme, you will be a fully warranted neighbourhood police officer with a permanent role in policing. You'll also join our alumni network and have full access to our team, who are there to support your career in policing.
Many of our graduates have gone on to get promoted or taken the opportunity to move laterally into the wide variety of departments that are on offer in policing. Such as becoming a detective, joining Counter Terrorism teams, or working on policing priorities such as Violence Against Women and Girls (VAWG).
Do you have questions about applying? From choosing a programme to checking your eligibility.
Our recruitment team are here to advise and  support you during the application process.
Join our mailing list to keep updated on career opportunities, Police Now insights and news.
 Access top tips and  guidance on the application process for our national graduate programmes.