Hertfordshire Constabulary police jobs
Hertfordshire Constabulary police jobs
Do you think differently? Do you want a meaningful career that improves the lives of those around you, a career where no two days are the same?
If so, you may be eligible to join a Police Now award winning two-year national graduate programme. This is a unique opportunity to join the police through one of our Times Top 100 graduate schemes which offer personal support and advice, training and development.
Society needs police officers as diverse as the communities they serve across Hertfordshire, to improve the lives of those around them. We need people like you to bring the diversity of your experiences to make a positive and lasting difference in Hertfordshire and to the communities challenged by crime.
Police detective jobs in Hertfordshire
question everything,
become a detective
Discover more about our award-winning programme for graduates.
Want to influence with purpose? To promote something so important it stops crime and saves lives?
You can use your story, your background, and your degree in a career where engagement really matters. Influence for generations as a neighbourhood police officer.
Police detective jobs in Hertfordshire
Question everything, become a detective.
Society is changing. People demand better, for our communities, and from our police service.
You want change: a real way to tackle the problems destroying people's lives.
You question everything, never accepting things the way they are. Despite barriers, you're willing to do what it takes to change the world around you.
By becoming a police detective, you can make this happen.
Hertfordshire Constabulary careers
Hertfordshire has always been and continues to be, a safe place to live and work. Crime statistics are comparatively low and show we have an even spread of crime types across the county with each area bringing its own challenges and demographics.
Hertfordshire Constabulary polices an area of 632 square miles, with a population of more than a million. The mix of villages and towns, with some of the busiest roads in Europe, places a variety of demands on the police. 
All districts as wholes in Hertfordshire are less deprived than average for local authorities in England. However, there are pockets of poverty concentrated in Stevenage, Watford and Broxbourne. 
Antisocial Behaviour (ASB) accounts for the top crime in the county, with over 31,000 instances recorded in the last year. The three major crime types outside of ASB are violent crime, criminal damage and arson and vehicle crime.
GRADUATES RECRUITED ACROSS HERTFORDSHIRE
Through our partnership with Hertfordshire Constabulary, we have recruited, trained and developed 82 graduates to become police officers and detectives on our national graduate programmes.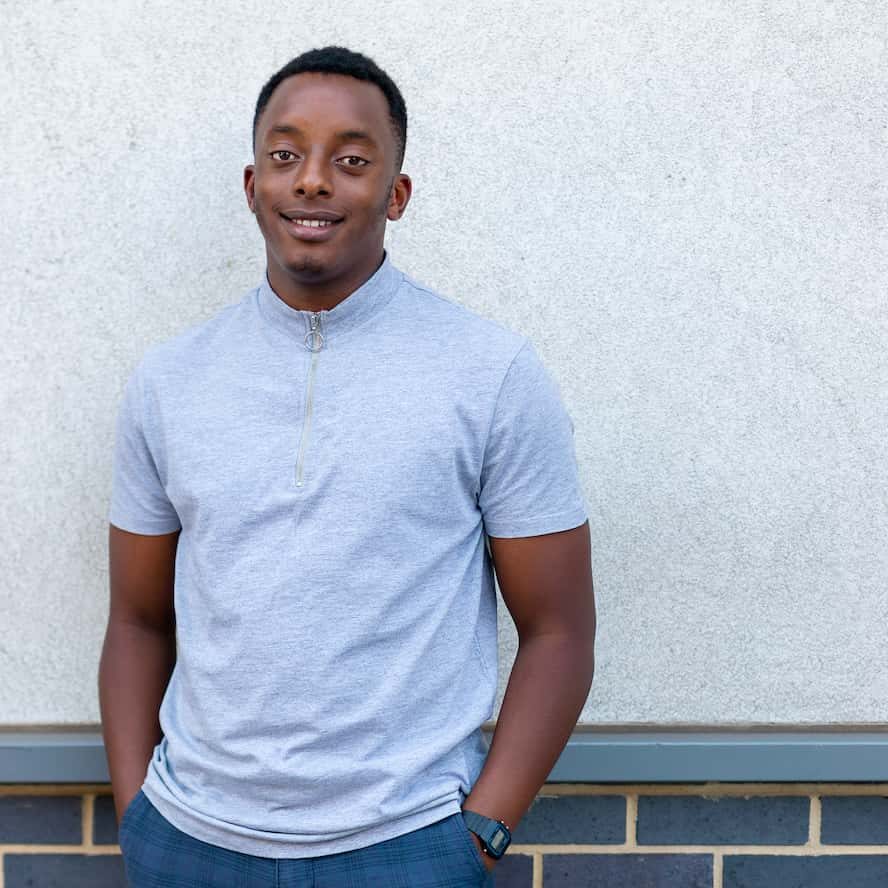 Why join Hertfordshire Constabulary with Police Now?
By joining Hertfordshire Constabulary through Police Now's national graduate programmes, you'll benefit from our unique training and development designed to progress your career and your impact in policing:
My experience of diversity, inclusion and intolerance within the police service has been a really positive one. Hertfordshire police makes itself known as being really supportive of the LGBTQ community for example.
We have a whole network setup. We have events, guidance, a lot of the Hertfordshire cars have the pride flag on them. From what I've seen there's a massive focus on inclusion and diversifying within our force.
Hertfordshire Constabulary graduate scheme
We are looking for graduates to join Hertfordshire Constabulary through our national graduate programmes.
National Graduate Leadership Programme
As a neighbourhood police officer you will work within diverse communities, devise long term strategic solutions and work collaboratively in a multi agency approach to solve crimes and systemic problems.
National Detective Programme
As a detective you care, it's a serious career choice. You act on instinct and grow your capacity to change communities by delivering excellence in policing.
Hertfordshire Constabulary recruitment
Our focus on diversity and inclusion
Hertfordshire Constabulary aims to better understand its workforce and shape recruitment, retention and progression activity (including positive action) informed by engagement with underrepresented groups in its communities and the experiences of under-represented members of its workforce.
Latia Suen | Neighbourhood police officer
We continue efforts to create a workforce that better reflects the whole community and the national uplift in police officer numbers gives us a real opportunity to help address that.
Through our supportive recruitment processes we hope we can encourage more black, Asian and minority ethnic people to join the policing family and flourish within it too.
Hertfordshire Constabulary
Are you eligible to apply?
Before you apply to join the police, make sure you meet our eligibility criteria with our online guide.​
Our criteria for entry to the programme follow national standards for new police officers. Take a look at the full details to make sure you are eligible before applying to Hertfordshire Constabulary.
You want a career where you can make an impact. Are you prepared to start the application process?
Being prepared is the first step in being successful in your application to join the police. Before you apply, make sure to thoroughly read this information and have everything you need to start your journey.
Find out how you apply for Hertfordshire Constabulary and all the steps you'll go through in becoming a police officer with Police Now.
Making an impact with Hertfordshire Constabulary
Police Now officer wins Safer Neighbourhood Team Officer of the Year award Friday 8th November 2023 Police Constable Amy Hunter (centre) won Safer Neighbourhood Team
Read More »