West Midlands Police Jobs
West Midlands Police jobs
Do you think differently? Can you work with others to create new solutions to long term societal problems? Do you want a meaningful career that improves the lives of those around you?
If so, you may be eligible for Police Now's award winning two-year National Graduate Leadership Programme. This is a unique opportunity to ​join the police through our Times Top 100 graduate employment scheme, which offers support, mentorship, and personal career development opportunities throughout the two-year programme.
Society needs neighbourhood police officers as diverse as the communities they serve across the West Midlands region, to solve long term societal problems. We need people like you to bring the diversity of your experiences to make a positive and lasting difference to West Midlands communities challenged by crime.
Police detective jobs in the West Midlands
Question everything, become a detective.
Society is changing. People demand better, for our communities, and from our police service.
You want change: a real way to tackle the problems destroying people's lives.
You question everything, never accepting things the way they are. Despite barriers, you're willing to do what it takes to change the world around you.
By becoming a police detective, you can make this happen.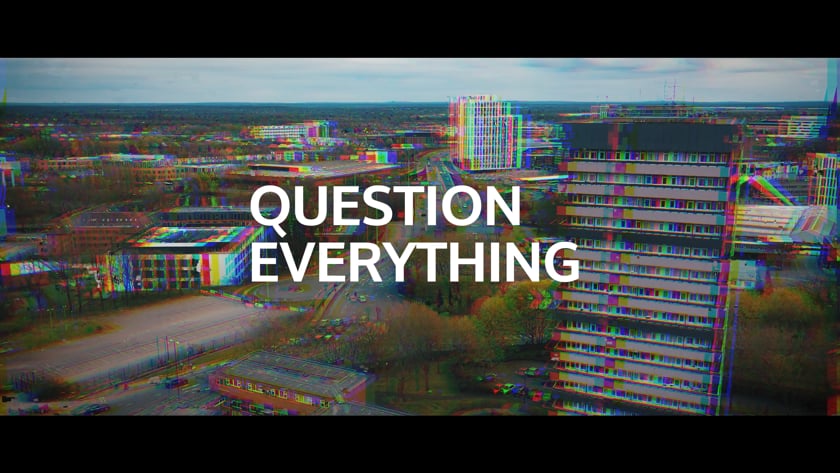 West Midlands Police careers
West Midlands Police is the second largest police force in the country, covering an area of 348 square miles and serving a population of almost 2.8 million.
The region sits at the very heart of the country and covers the three major centres of Birmingham, Coventry and Wolverhampton. It also includes the busy and thriving districts of Sandwell, Walsall, Solihull and Dudley. Leisure, retail and conference amenities, together with Premiership and Championship football and Rugby teams, attract millions of visitors annually. Preparations are also well underway for hosting Coventry City of Culture in 2021 and the Commonwealth Games in Birmingham in 2022.
The West Midlands is an area rich in diversity, with 18 per cent of its population from ethnic minority backgrounds. The region also has the youngest population in the country and the most diverse outside of the capital. West Midlands Police are proud of their achievements, but are also continuously looking for new ways to improve the service, to prevent crime, protect the public and help those in need.
We have recruited 210 police officers across the West Midlands to date.
Through our partnership with West Midlands Police and neighbouring forces in the West Midlands region, we have recruited, trained and developed 210 graduates to become neighbourhood police officers on the National Graduate Leadership Programme since 2017.
Why join West Midlands Police with Police Now?
By joining West Midlands Police through Police Now's national graduate programmes, you'll benefit from our unique range of support and development features specially designed to develop your career and your impact in policing.
You'll get a whole host of Police Now benefits unique to our national graduate programmes.
I initially thought I couldn't be a police officer because I had a stammer and I thought a lot of police officers probably don't have a speech impediment.

I met a police officer in the West Midlands Police and he had a slight stammer as well and that really inspired me.

So after that I started looking into policing and looking at the police graduate scheme. Police Now is really appealing and the staff there are extremely supportive.

I was proved wrong and I am really proud that I have been able to accomplish this target of mine."
West Midlands Police graduate scheme
We are looking for graduates to join West Midlands Police through our national graduate programmes.
National Graduate Leadership Programme
As a neighbourhood police officer you will work within diverse communities, devise long term strategic solutions and work collaboratively in a multi agency approach to solve crimes and systemic problems.
National Detective Programme
As a detective you care, it's a serious career choice. You act on instinct and grow your capacity to change communities by delivering excellence in policing.
West Midlands Police recruitment
Our focus on diversity and inclusion
Can you bring communities together? As a neighbourhood police officer it's your job to build a relationship with your community in West Midlands. It's up to you to find and manage local issues, and it doesn't stop there.  
West Midlands Police is a very progressive force who is working hard to increase their number of police officers, bringing in an additional 1,200 new officers over the next three years.
Tary Kufa | Trainee Detective Constable
Our region is 'Superdiverse' with over 187 existing and migrating ethnicities and nationalities. Birmingham also has one of the youngest age demographics in Europe so engagement looks different now with social media being the preference. We also have a vibrant LGBT+ community which is attracted to the West Midlands because it is safe and has low crime.

Inclusion strategies are just as important for our communities as our workforce to enable us to build trust and friendship. We all engage with our communities but in different ways so having a diverse workforce is essential and. knowledge of cultural difference will have a profound impact.
Are you eligible to apply?
Before you apply to join the police, make sure you meet our eligibility criteria with our online guide.​
Our criteria for entry to the programme follow national standards for new police officers. Take a look at the full details to make sure you are eligible before applying to West Midlands Police. 
You want a career where you can make an impact. Are you prepared to start the application process?
Being prepared is the first step in being successful in your application to join the police. Before you apply, make sure to thoroughly read this information and have everything you need to start your journey.
Find out how you apply for West Midlands Police and all the steps you'll go through in becoming a police officer with Police Now.