Police Now academy and officially joining the frontline
National Graduate Leadership Programme 2022
148 new police constables have recently completed Police Now's National Graduate Leadership Programme academy; an intensive residential academy that equips talented graduates with the core knowledge and skills required for community policing.  
This week, the officers land in police forces across the country, where they will work as neighbourhood police officers to support communities, reduce crime and anti-social behaviour, and build public confidence in the police service.  
The diverse group of officers were selected for Police Now's highly competitive, two-year programme for their leadership skills, passion for public service, and their commitment to driving positive social change in communities plagued by injustice and crime.  
Abdullah Rafie (Thames Valley Police), and Juliet Taylor (Cheshire Constabulary), Jonny Smale (Surrey Police), Paige Zima (Metropolitan Police Service) and Sasskia Roberts (Essex Police) have all been sharing their experiences of Police Now's seven-week academy as they prepared for joining their forces and the policing frontline.  
Read about their experiences below, including their motivations for joining the police service, the challenges, rewards and demands of Police Now's academy, and the firsts arrests they ever made as police constables during their 'field training' shifts.  
Despite having a father and grandfather in the police, Abdullah had not seriously considered joining the service himself until recently. Born and raised in the Middle East, Abdullah studied Finance and Risk Management in Jordan before moving to the UK for his master's degree. But after working in the corporate world for a few years, he realised he wanted to make more of a difference in society and pursue a career he was really passionate about. At Police Now's academy, he honed his leadership and problem-solving skills, undertook Officer Safety Training and Emergency Life Support training, and experienced the frontline for the first time.  
Read more here.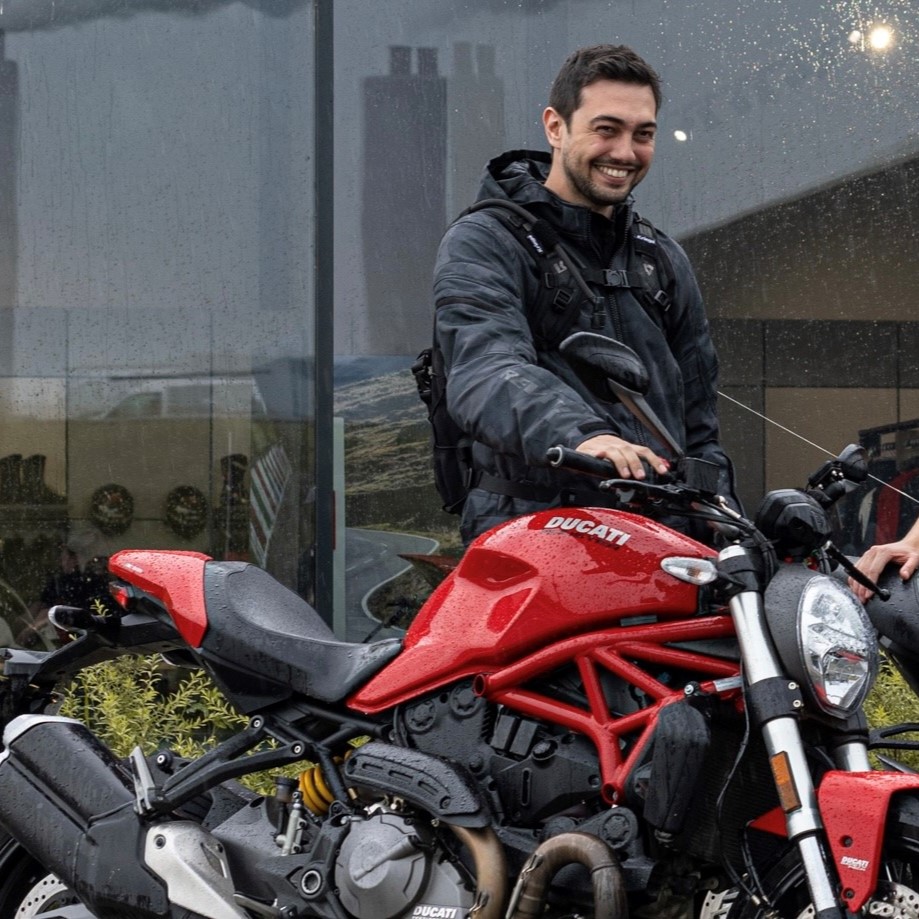 Paige Zima recently made her way through a number of gruelling tasks set by ex-special forces operators in the Jordanian desert to become the winner of Channel 4's SAS: Who Dares Wins. Wanting to pursue a career which requires grit and determination, she enrolled in Police Now's academy to become an officer on the frontline. Having grown up on a council estate in County Durham and witnessed tense relationships between the police and the public, and after tragically losing her father to suicide in 2019, Paige vowed to become a positive role model in society and support vulnerable members of her community.  
Read more here. 
Sasskia Roberts has always had an interest in the criminal sector, having studied Criminology and Psychology at Birmingham City University. Equal is her passion for supporting vulnerable members of society, and prior to joining Police Now she worked in care roles and with young children with additional needs. Wanting to use her background and ideas in a role that really matters, she tells us about her Police Now journey so far and landing in force this week: "It's time to start supporting members of the public and driving real, positive change in our communities." 
Read more here. 
After working as a professional musician and 80's tribute band guitarist for the last decade, 40-year-old Jonny decided to trade the beat of the music for a local policing beat instead, and finally pursue his dream of becoming a police officer. During his academy field training, Jonny made his first ever arrest for non-fatal strangulation, a new offence that only came into force earlier this year under the government's landmark Domestic Abuse Act.  
Read more here. 
Juliet tells us about her unusual journey from working as a Michelin Star pastry chef to training as a neighbourhood police officer. Inspired by a brief encounter with a police officer and an uninsured driver, and motivated by her desire to drive positive change in society and support those who need her the most, she put her skills to the test at Police Now's academy. During her field training shifts she responded to a number of incidents with the force Response team and will now continue to tackle crime and support members of the public on the rest of Police Now's programme in Cheshire Constabulary.   
Read more here.