Police Now officers in West Midlands Police presented with Commander's Awards
PC Akeel Akhtar (left) and PC Abigail Hill (right) with their Commander's Awards
Police Constable Akeel Akhtar and Police Constable Abbie Hill, both stationed in Bordesley Green, have been awarded Birmingham East Commander's Awards for their work to reduce violence and domestic abuse in their community.  
Both officers joined West Midlands Police in 2020 via Police Now's National Graduate Leadership Programme, a two-year programme which places graduates in communities across England and Wales to tackle crime and anti-social behaviour as neighbourhood police officers.
PC Akeel Akhtar received the award for successfully reducing under-25 youth violence in Bordesley Green.
He has not only helped place several dangerous nominals behind bars – including a number of people responsible for an attempted murder in Birmingham – but he has also worked proactively to prevent young people in the community getting caught up in gang violence and drug crime.
PC Akhtar has built links with religious establishments and local schools to identify those at risk whilst also working with policing colleagues and youth centres in the community to divert individuals away from the cycle of crime.
With support from the West Midlands Police and Crime Commissioner's office, PC Akhtar was also instrumental in getting a weapon surrender bin installed in the neighbourhood, which has seen 65 weapons surrendered over the past year and has helped make the streets of Bordesley Green safer.
PC Akeel Akhtar said: "Working with youths is a complex task requiring creative solutions. Many are vulnerable, exploited and susceptible to the allure of the drugs market. Through partnership working and the adoption of evidence-based policing, we have seen a reduction in under-25 violence and weapon violence as well as reductions in repeat offending. I am grateful to everyone who has helped me over the past two years, equipping me with the tools I need and enabling me to grow as an individual."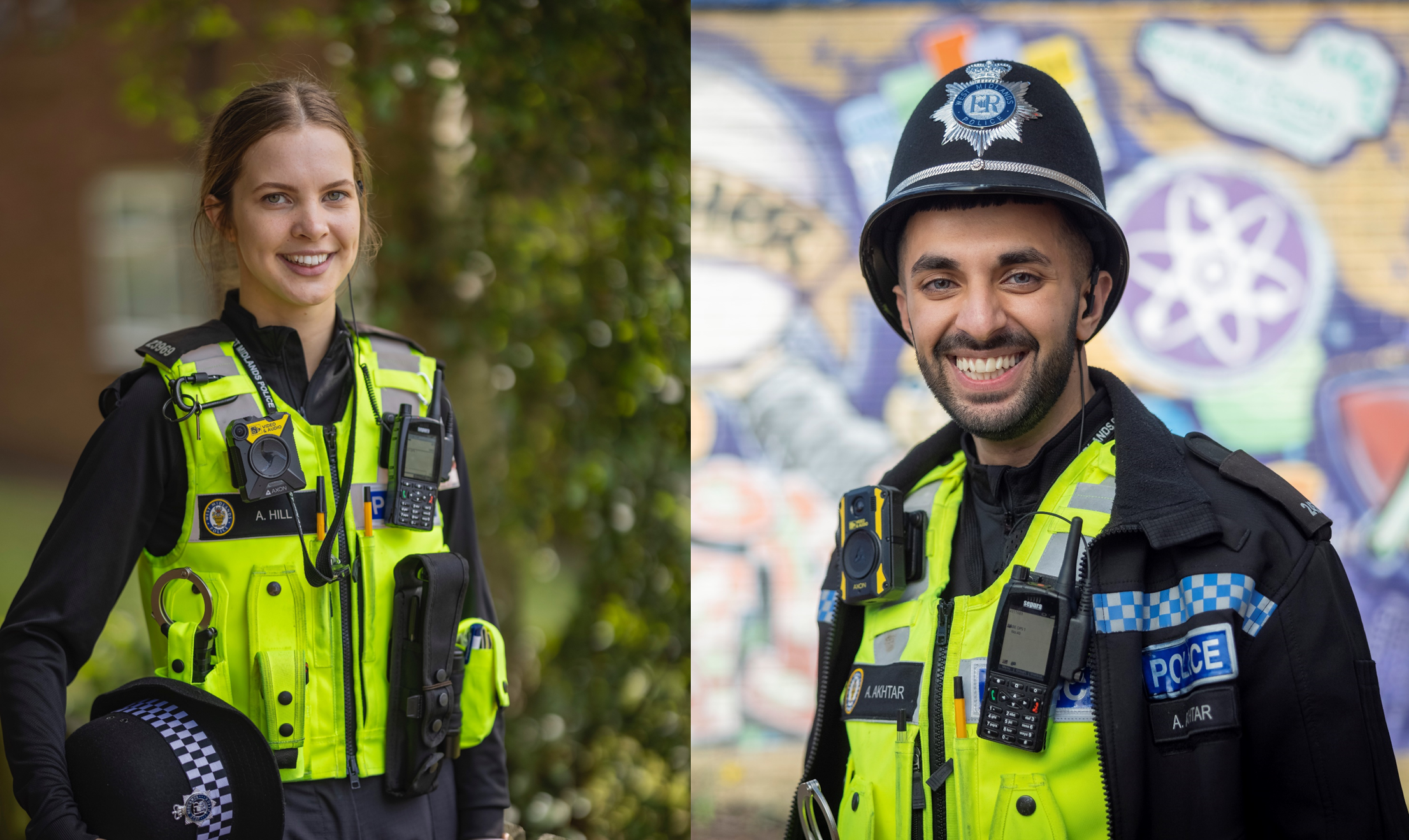 PC Abbie Hill received the Commander's Award for her work to safeguard and support victims of domestic abuse and her contribution to the Operation Unite pilot.
PC Hill has become the domestic abuse lead for the local Neighbourhood Policing Team. She has been successful in engaging with victims who have historically resisted working with the police, through building trust and rapport with members of the community.
She has worked alongside her colleagues to develop Operation Unite, which brings together teams from across the force to safeguard victims of domestic abuse, and locally manage and bring to justice high-risk domestic offenders.
PC Abbie Hill said: "Victims are not always ready to speak to the police or reveal the full extent of the abuse that they have experienced. It is my hope that through this community work, they will feel safe and supported to come forward when they are ready. Thank you to everyone who has invested in me in my first two years and who has given me the skills to help support the victims and offenders I work with."
The Commander's Awards were held on Thursday 12th May at the Hatchford Brook Golf Club. The awards were presented by the Birmingham East Neighbourhood Policing Unit Commander Chief Superintendent Mathew Shaer, and Inspector Barry Marnell.
Inspector Barry Marnell said: "It was a pleasure to be part of the Neighbourhood Policing Unit (NPU) Awards evening and take some time to reflect on some of the outstanding achievements of our teams.
"I have known Akeel and Abbie since they joined Bordesley Green in 2020. Recognising that the Police Now programme brings unique problem-solving skills to our teams and communities, they were posted to the Bordesley Impact Area Team and given responsibility for tackling Domestic Abuse and Under 25 Youth Violence, which are both challenging and complex issues.
"Their dedication, hard work and achievements have rightly been recognised with an NPU Commander's Award. In a short space of time they have learnt and demonstrated skills that can take a long time to develop and have had significant impacts on supporting victims in coming forward, breaking cycles of offending and disrupting offenders who posed a significant risk to our communities. Both are exceptional and I see bright futures for their careers."