Metropolitan Police Service JOBS
Applications are now open.
Do you think differently? Do you want a meaningful career that improves the lives of those around you, a career where no two days are the same?
If so, you may be eligible to join a Police Now award winning two-year national graduate programme. This is a unique opportunity to join the police through one of our Times Top 100 graduate schemes which offer personal support and advice, training and development.
Society needs police officers as diverse as the communities they serve across London, to improve the lives of those around them. We need people like you to bring the diversity of your experiences to make a positive and lasting difference in the Met and to the communities challenged by crime.
Street corner
Park bench
Home
Everyone deserves to feel safe in the place they live.
Applications are now open for our 2024 National Graduate Leadership Programme.
Police detective jobs in London
question everything,
become a detective
Discover more about our award-winning programme for graduates.
Police detective jobs in London
Question everything, become a detective.
Society is changing. People demand better, for our communities, and from our police service.
You want change: a real way to tackle the problems destroying people's lives.
You question everything, never accepting things the way they are. Despite barriers, you're willing to do what it takes to change the world around you.
By becoming a police detective, you can make this happen.
London has a population of over 8.9million and with more than 32,000 officers and staff, The Metropolitan Police Service is the largest police force in the UK. 
The Met's vision is to make London the safest global city by being the best crime-fighters, by any measure; earning the trust and confidence of every community and taking pride in the quality and efficiency of their service so people love, respect and are proud of London's Met. 
While the expectations of what their police officers will achieve are high, the Metropolitan Police Service is committed to providing Police Now participants with the training, support and tools needed to complement Police Now's training, enabling them to have a significant impact in London's most challenging communities.  
GRADUATES RECRUITED IN LONDON
Through our partnership with the Metropolitan Police Service, we have recruited, trained and developed 541 graduates to become police officers in London. 
Why join The Met Police with Police Now?
By joining the Metropolitan Police Service through Police Now's national graduate programmes, you'll benefit from our unique training and development designed to progress your career and your impact in policing:
The role of a neighbourhood police officer is really about bringing people together. I work with the Harrow Row ward based in North Westminster. It's very residential and very diverse. I also deal with a lot of young adults and youths generally, who tend to engage in a lot of anti-social behaviour, such as drinking or smoking cannabis. So day to day I find myself engaging with these individuals.

As a neighbourhood police officer, it's not necessarily about punishing these youths for the ASB they're engaging in, it's more about building a relationship and trying to guide them to engage in more positive activities. So, spending their time hanging out together and playing sports, as opposed to engaging in criminal activity. So by being a neighbourhood police officer, the main role is to build that core relationship, reducing crime and increasing the public's confidence in the police.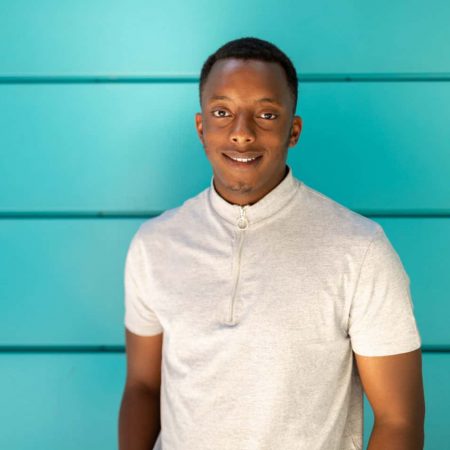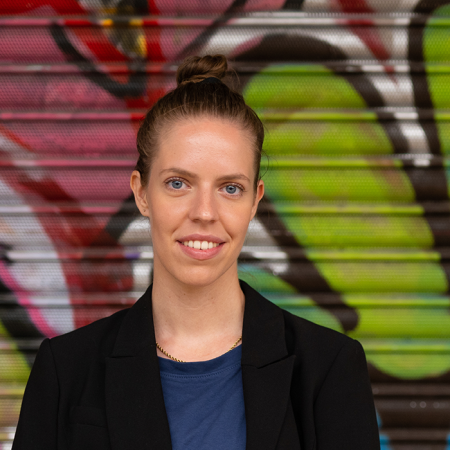 I think Police Now is really individual and special because of the focus on evidence based policing and community impact.

I think a lot of the times I've met people where they're very happy to be proactive, to knock down doors, but they don't consider necessarily the aftermath of that, the impact in the communities and working towards that long term approach, and it's that long term approach, which ultimately will create a sustained improvement and that's what's the most important thing.
Met Police graduate scheme
We are looking for graduates to join the Met Police in London, through our national graduate programmes. 
National Graduate Leadership Programme
As a neighbourhood police officer you will work within diverse communities, devise long term strategic solutions and work collaboratively in a multi agency approach to solve crimes and systemic problems.
National Detective Programme
As a detective you care, it's a serious career choice. You act on instinct and grow your capacity to change communities by delivering excellence in policing.
Our focus on diversity and inclusion
The Met Police continues to strive to represent the global city it serves and develop a truly inclusive workforce. The force are actively engaged in plans to further increase the proportion of female and black, Asian and minority ethnic officers joining and forging a career path within policing. 
Latia Suen | Neighbourhood police officer

As we continue to police local communities, we will begin the journey of reform to renew policing by consent.

Through my leadership, I am determined to bring More Trust, Less Crime and High Standards and build trust and confidence in our police service once more.
Sir Mark Rowley | Metropolitan Police Commissioner
Are you eligible to apply?
Before you apply to join the police, check that you meet our eligibility criteria.
Our criteria for entry to the programme follow national standards for new police officers. Take a look at the full details to make sure you are eligible before applying to this force.
Do you want a career where you can make an impact. Are you prepared to start the application process?
Being prepared is the first step in being successful in your application to join the police. Before you apply, make sure to thoroughly read this information and have everything you need to start your journey.
Find out how you can apply for The Met Police and all the steps you'll go through to join Police Now.
Making an impact with The Metropolitan Police Service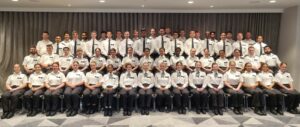 Over 60 new neighbourhood police officers join the Metropolitan Police Service Tuesday 12th September 2023 Police Now officers joining the Metropolitan Police Service – National
Read More »