Alumni Impact Awards: Brilliant Community Problem Solving, Kent Police
Wednesday 4th October 2023
Police Constable Georgia Marshall has been recognised at Police Now's national Alumni Impact Awards, for using brilliant problem-solving skills to reduce anti-social behaviour (ASB) in Snodland town.
The annual Alumni Impact Awards celebrate the achievements of officers across England and Wales who have graduated from Police Now's two-year programmes and have gone above and beyond to reduce crime, support their communities and build public trust and confidence in policing.
Eight officers from forces across England and Wales were recognised at the awards ceremony on Friday 22nd September, at Cutler's Hall in Sheffield. The awards were presented by Police Now's Chief Executive Officer Kurtis Christoforides and members of the Police Now HQ team.
RUNNER UP: Brilliant Community Problem Solving, PC Georgia Marshall
Georgia joined Kent Police in 2021 via Police Now's National Graduate Leadership Programme. Her work with the Tonbridge and Malling Neighbourhood Policing Team led to a reduction of over 90% in youth ASB reports last summer (2022) – from a peak of 68 calls in August to just 6 in October. Reports of ASB have remained consistently lower since then.
Georgia worked extremely closely with members of the public to gather intelligence and better understand the problems affecting the community, including instances of vandalism, shoplifting, offensive language and stones being thrown at houses.
She and her neighbourhood policing colleagues conducted home visits, to issue warnings to those involved and better understand the root causes of their behaviour. Using evidence collected, they were able to issue Acceptable Behaviour Agreements and Community Protection Warnings to the repeat offenders, which prevent them from entering certain premises and can lead to a custodial sentence if breached.
Georgia further collaborated with Kent Police's Community Safety Unit to organise school visits to engage with students and educate them on the impact and consequences of ASB. She also engaged with local community partners and charities to divert the youths away from ASB and into positive activities, particularly sporting opportunities.
Georgia's collaborative approach to problem-solving and her use of early intervention tactics to divert young people away from crime was instrumental in reducing reports of ASB and securing extra CCTV cameras for the area. She was also nominated for an award at Kent Police's Phillip Pratt Award for Community Policing ceremony.
PC Georgia Marshall, who studied Geography at the University of East Anglia before joining the service, said: "As a neighbourhood police officer, I aim to reduce crime and improve the quality of life for people living in my community. It is important to me that they have confidence in their local neighbourhood policing team and feel comfortable reporting crime or coming to us for support when they need it. One member of the public, who called us 36 times in one month to report ASB and harassment, received regular visits from the whole team and we have worked with the council to aid her move to new, supported accommodation. I am really pleased to have been recognised at the Alumni Impact Awards and by my force, but there is always more work to be done. I will continue to engage with the public to understand the issues most affecting them, and work with my colleagues to address these priorities."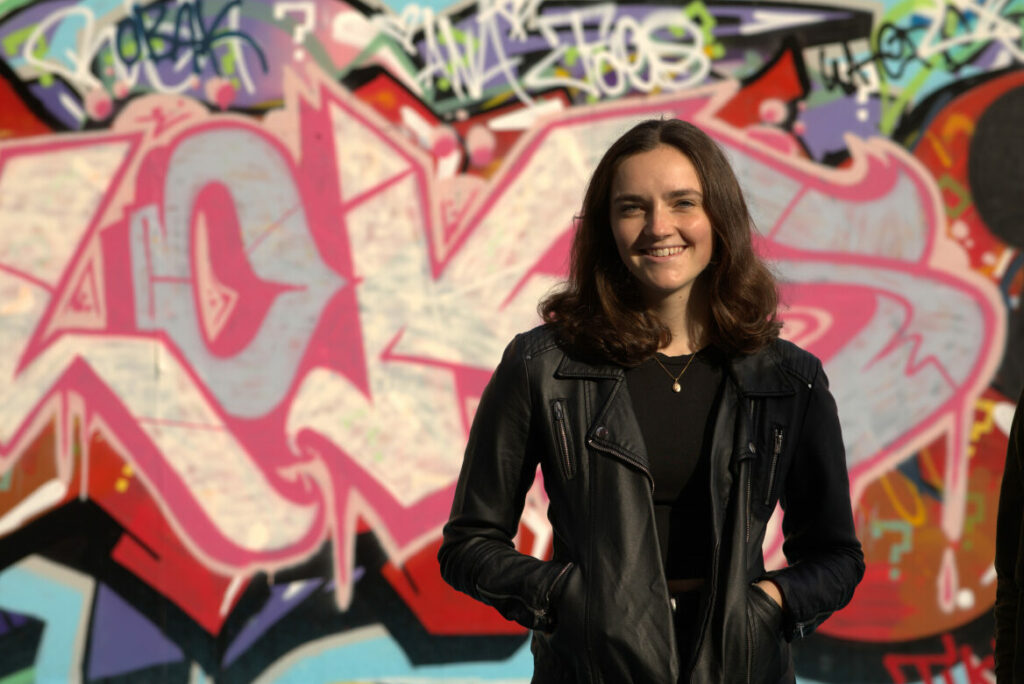 Applications for our
National Graduate Leadership Programme are now open