Impact and Insights Report 2020/21
Introduction
to Police Now
SUPPORTING THE POLICE SERVICE AND COMMUNITIES
Police Now was created by Constables, Sergeants, and Inspectors through a policing programme designed to encourage innovation.
Since 2015, Police Now has recruited and trained nearly 2,000 police officers in police forces across England and Wales. Whilst diverse in terms of individual backgrounds, experiences, and skillsets, all those on our programmes are driven by a shared commitment to social change and public service. Over half of those on our programmes were not planning on joining policing before hearing about Police Now. Police Now is an independent social enterprise, supported by the Home Office and policing. That means we're an organisation that aims to bring about improvements in society rather than profits. Through our attraction, recruitment, training, and development system, we provide police forces with a diverse talent stream of officers who are willing and able to bring new ideas to the policing frontline and have a visible impact in communities. All participants gain leadership skills in a unique environment, developing skills in negotiation, problem-solving, decision-making and emotional intelligence to help reduce crime and improve the public's confidence in policing.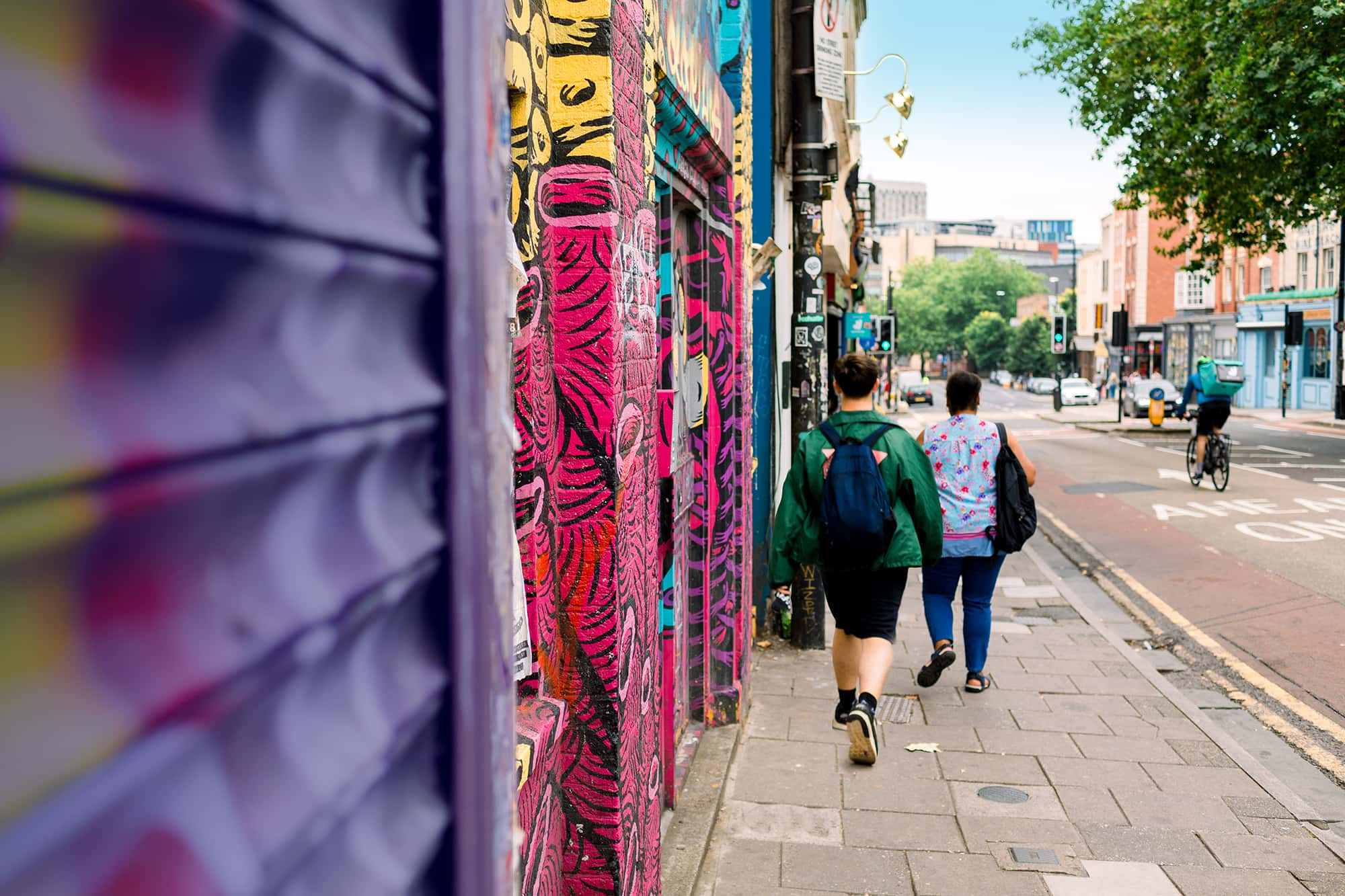 TWO PROGRAMMES FOR OUTSTANDING GRADUATES AND CAREER CHANGERS
National Graduate Leadership Programme
This programme trains and develops talented graduates to become leaders in neighbourhood policing. Participants are placed in some of the most challenged and deprived communities in England and Wales, applying problem-solving techniques and developing innovative solutions to address the most pressing challenges facing communities.
National Detective Programme
Launched in 2019, this programme is designed to equip participants with the core skills required to undertake modern investigative police work. Throughout the two-year programme, participants draw on their problem-solving skills to tackle serious and complex crimes, improve victim satisfaction and increase the public's confidence in policing.
Chief Constable Stephen Watson,
South Yorkshire Police
It gives me great pleasure to introduce Police Now's Impact and Insights Report for 2020/21.
South Yorkshire Police are proud to partner with Police Now, working together to grow and complement our experienced workforce with a diverse talent stream of new officers; officers who like those already working in our organisation, display incredible levels of professionalism, compassion, and resilience to serve the South Yorkshire public and make our communities safer for everyone.

We are continuing our journey in South Yorkshire to becoming an outstanding police force, and the recruits that are joining us through Police Now's National Graduate Leadership Programme and National Detective Programme are helping us to realise that ambition. Working in partnership with Police Now, we have been able to increase the number of women and people from Black, Asian and Minority Ethnic communities joining the force. Police Now are making an important contribution to the development of the policing workforce, ensuring that policing continues to attract the very best and most diverse calibre of individuals that are representative of the communities we serve.

Alongside their dedicated colleagues in force, Police Now officers have fully embraced our problem-solving ethos, developing new initiatives to reduce demand, prevent crime and support the wider restoration of neighbourhood policing in the force. I was particularly proud to see the innovative problem-solving initiatives developed by Police Now officers in South Yorkshire, recognised nationally in the 2019 and 2020 Tilley Awards – part of the National Problem Solving and Demand Reduction Programme. You will find more evidence of the problem-solving efforts of Police Now officers throughout this report; work that is having a positive impact on the safety and quality of life for people across the country.

Having seen the value Police Now officers are bringing to South Yorkshire Police and other forces, I firmly believe that Police Now contributes not only to each individual force but is an important programme for policing nationally. The creation and development of this national network of highly talented officers will, if fully embraced and adopted by forces, make a significant contribution to policing for many years to come.

Whilst these are of course challenging times for many people, for many obvious reasons, a career in policing presents a unique opportunity to help make life better and safer for those in most need. If you are reading this with a view to embarking on a policing career – either with Police Now or through another entry route – I wish you all the very best with your endeavours and hope to welcome you into the policing family in the near future.
Police Constable Nilufar Ali,
National Graduate Leadership Programme Participant, West Midlands Police.
It is with great honour and excitement that I introduce Police Now's Impact and Insights Report for 2020/21.
As a British Asian woman, I simply would never have considered a career in policing if it had not been for Police Now's National Graduate Leadership Programme. Police Now's commitment to diversity and inclusion and representing this across all police forces is what encouraged me to apply, and I am incredibly proud to be part of, and contributing towards, Police Now's mission.

As Police Now participants, we are challenged to think innovatively to solve problems and are supported to develop the leadership skills needed to create visible and sustained impact within policing and local communities. Since joining West Midlands Police in 2019, I have been able to apply my leadership skills and problem-solving techniques developed on the programme to tackle street drinking and drug dealing; work that has been shortlisted for this year's Tilley Awards. I have also been able to develop and apply my passion for diversity and inclusion in my role as the Birmingham West Force Lead, where I have been involved in the creation and peer-review of the diversity and inclusion plan alongside senior force members. I am also working with colleagues to plan the in-force Mental Health Awareness Week, during which I hope to deliver informative workshops for colleagues to engage with.

Over the last few months, I have been entrusted as Acting Sergeant on several occasions, during which I have led the team, managed incidents, and communicated with senior policing leaders. The experience has inspired me to pursue a leadership career so that I can influence strategic decisions within force, something that would have been unachievable had Police Now not instilled the belief that I could be a leader from the outset. The support provided by Police Now has given me the courage to take every opportunity that comes my way and take responsibility for making the communities I serve a safer place for everyone.

Joining Police Now's National Graduate Leadership Programme has enabled me to dive headfirst into the exciting, challenging, and unpredictable world of policing. As my time on the programme draws to an end, I know with certainty that policing is the career I wish to develop in, and I am very much looking forward to becoming part of Police Now's Ambassador Network, where I hope to inspire the next generation of police officers.

Together, I firmly believe that we are helping to change the story within policing and local communities.

I hope that you enjoy reading this report and finding out about the impact that Police Now participants and ambassadors are having across England and Wales.